Michael Ilesanmi and Angela Deem of 90-day fiancé might be getting divorced soon, as their marriage seems to have hit the rocks.
Only few weeks after they tied the knots, cultural differences have been leading to cracks in their union.
Michael's relatives want Angela to allow him get a child through another woman, which has led to an argument during which Angela is asked to be submissive and respect Michael as the man.
The idea of having a child from another woman is accepted by her husband, but she is having none of it, this led to a clash between her and Michaels aunt, Lydia.
Angela tells Lydia that since she wants her to be submissive and respect Michael as the man based on Nigerian culture, she (Lydia) has to respect her (Angela) since she's older than her and African culture asks younger ones to respect their elders.
Lydia tells Angela it doesn't work that way because in Nigerian culture, the woman who married into the family first is the elder, irrespective of age and she married into the Ilesanmi family first.
The Americans who were on the video call with the couple were shocked and couldn't understand it.
One American stated that if Angela is expected to respect Michael's Nigerian culture, he has to also respect her American culture and act accordingly.
Angela then adds that she feels sorry for Nigerian women because they are expected to break their necks to please their men and to always bow to their men. She says she won't do that and the only man she'll bow to is God.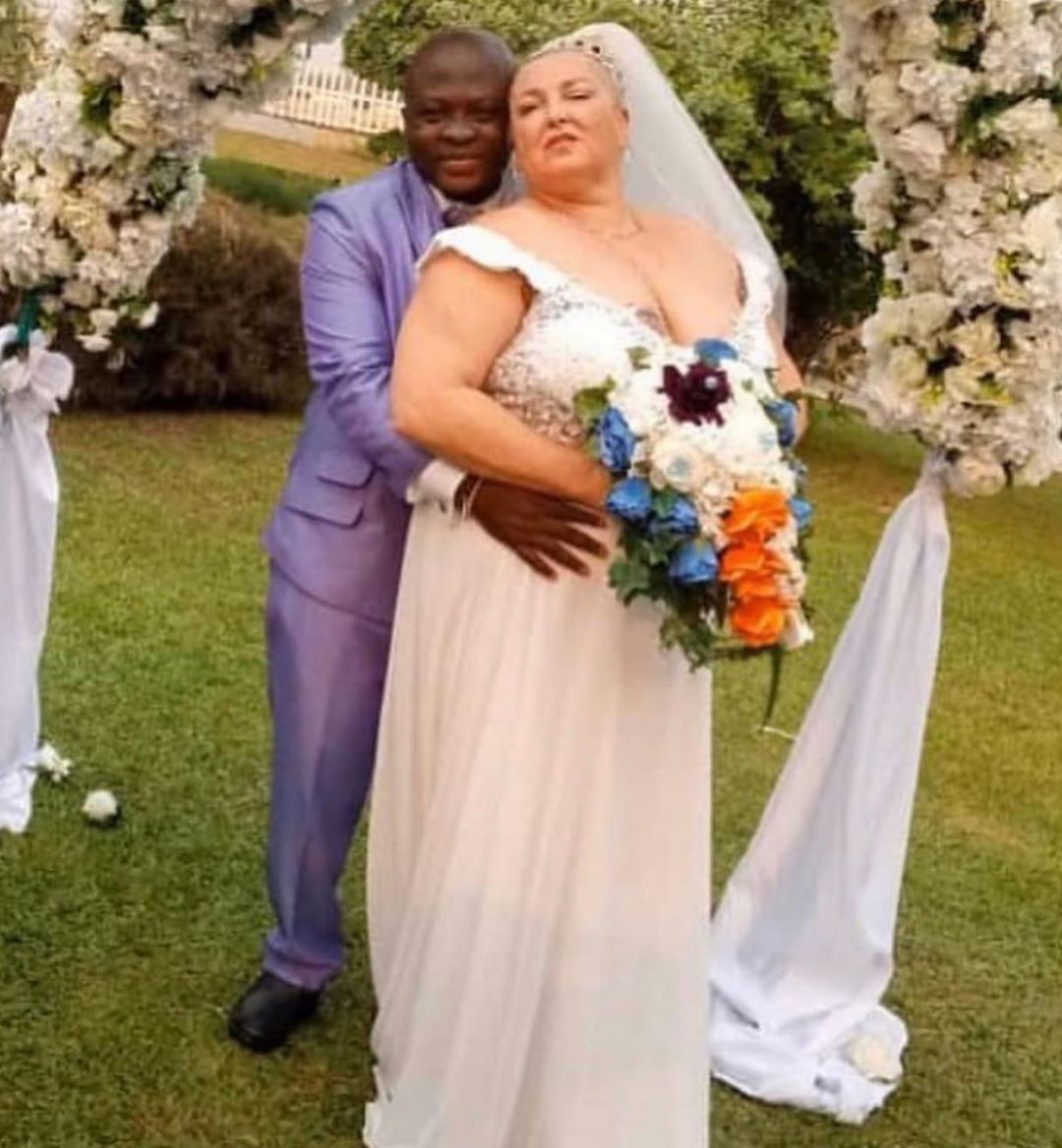 When asked what the next step would be, Angela said they will be heading to the courthouse for a divorce.
This is not the first time they would be having a clash, the wedding reception, everyone takes their places, and Angela walks down the aisle toward her future husband.
Michael spotted a purple suit and was made to say his wedding vows first by the officiating minister.
There was however a mild dram when it was Angela's turn. She started to repeat the words to the vows. However, when the person performing the ceremony said, "to obey," Angela reacts.
"What?" she asks. It's repeated to her again, and she seems unsure of how to reply. "Obey what?" Angela asks. "And obey who?" Then Angela laughs, and says the words, albeit almost inaudibly. They get married, and it's a sweet moment for everyone involved.